Journal Article Published
An article I wrote for an international conference was published in the International Journal of Digital Media Design Volume 11 Number 2 (December 2019 issue).
Efren, C. M. S., & Su, C. H. (2019). The Influence of Attractive Game Characters on Gaming Purchases: A Grounded Theory and Ordinal Logistic Regression Study.
International Journal of Digital Media Design, 11(2), 1–16.
Click here to read the full paper»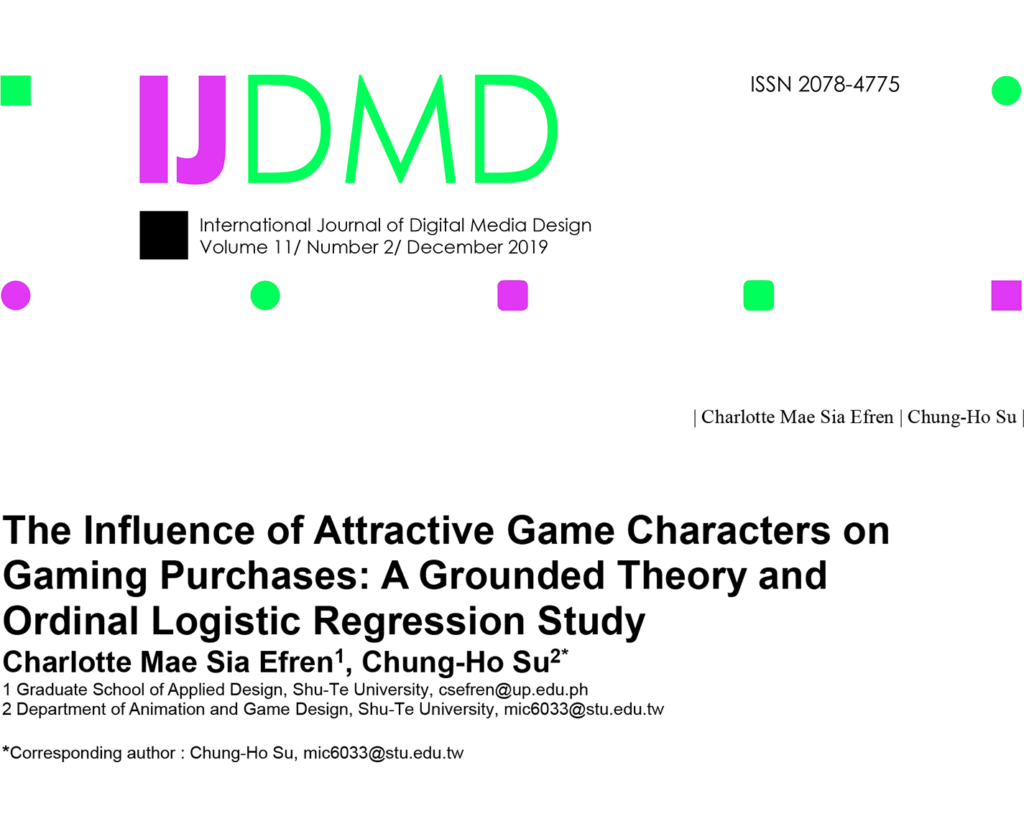 This paper goes way back last June 2019 when I joined an international conference organized by the Taiwan Association of Digital Media Design, held in Asia University, Taichung City. The paper discussed the influence of attractive game characters on players' gaming purchases. It received an Excellent Paper Award.
After half a year, my submission was invited to be published in their international academic journal. But first, the original paper had to go through rigorous edits from the editors.
Asides from proofreading, explanations in the results had to be expanded and explained better for the readers. Also, additional findings had to be added to the conclusions. After working on all the edits, the journal editors finally accepted my entry.
I am overjoyed that the article is now live and published. I never expected that a discussion about one of the hypotheses of my thesis will be published in an academic journal.
This achievement would have not been possible without the guidance of my thesis advisor and co-author Prof. Chung-Ho Su, UP Cebu Professors, and my participants.